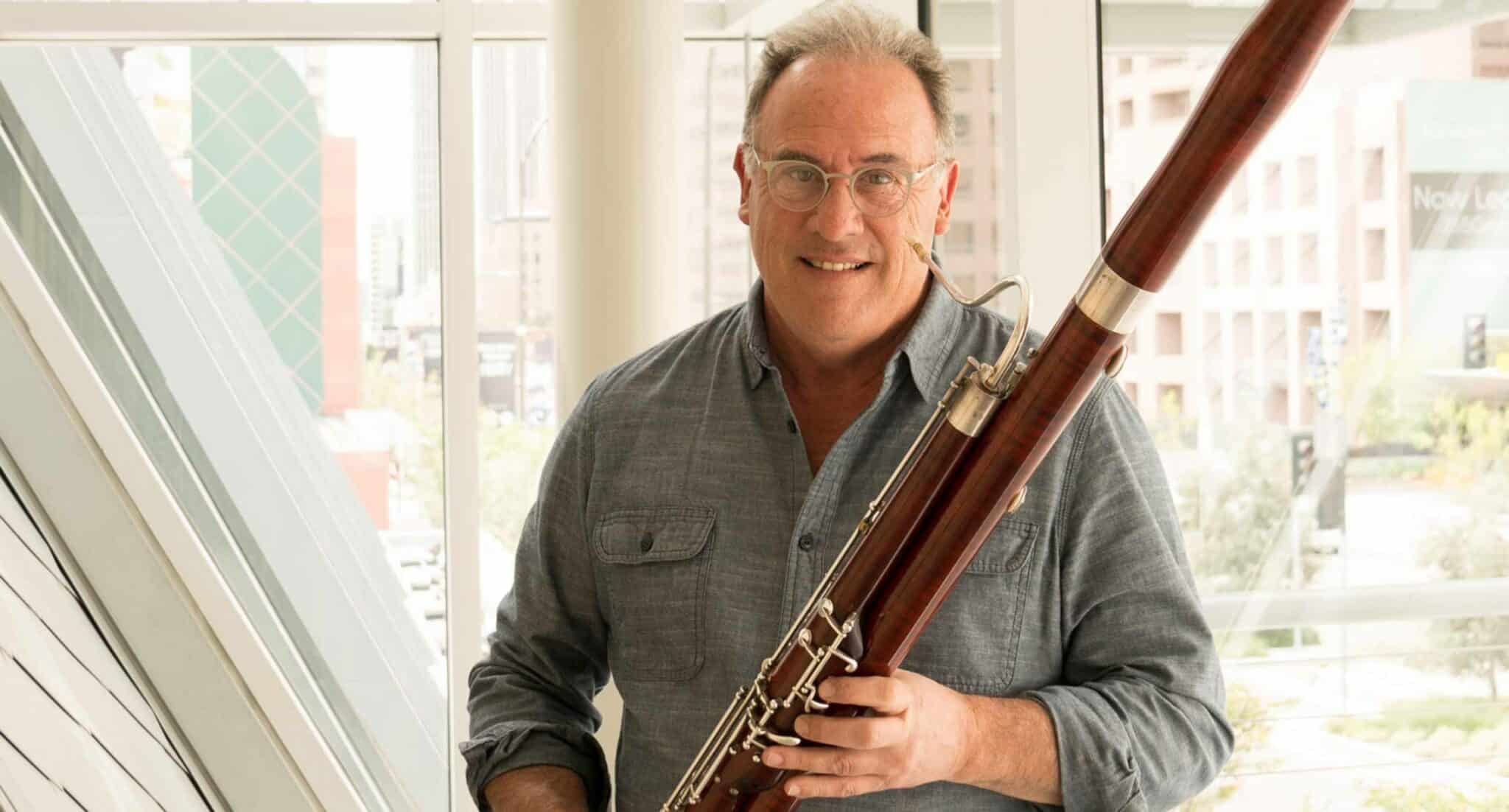 Richard Beene
Richard Beene, Dean Emeritus of the Colburn Conservatory of Music, enjoys an active career as a teacher, soloist, chamber musician, and orchestral performer. He currently is Professor of Bassoon, serves as Chair of the Wind and Percussion departments, and teaches chamber music at the Colburn Conservatory of Music in Los Angeles. His students hold numerous orchestral and teaching positions throughout the United States. Mr. Beene's approach to training the next generation of world-class bassoonists occurs at the intersection of physical awareness, deep study in the craft of reed making, and a systematic approach to teaching the canon of the bassoon repertoire. Understanding how this triangle combines empowers his students to take control of their own learning process throughout their careers.
In addition to performing numerous times with the Detroit Symphony Orchestra, Mr. Beene has appeared with the Los Angeles Philharmonic, the New York Philharmonic, the Chicago Symphony Orchestra, and the Pittsburgh Symphony Orchestra. While maintaining his teaching schedule in Michigan, he also held the position of Principal Bassoon with the Toledo Symphony Orchestra, where he performed many times as a soloist.
In 2001, while serving as Professor of Bassoon at the University of Michigan, he was awarded the Harold Haugh Award for excellence in studio teaching and, in 2013, he was recognized by the University of Texas in their Distinguished Teacher Series. He has been invited to present master classes and teaching residencies at a number of institutions, including the Thornton School of Music at the University of Southern California, Rice University's Shepherd School of Music, McGill University, and many others. He has also served on the faculties of Michigan State University, Interlochen Arts Academy, and Wichita State University.
Music festival engagements have included the Saint Bart's Music Festival, Festival de Musica de Santa Catarina, Colorado Music Festival, Strings in the Mountains, Savannah Music Festival, Sunflower Music Festival, Buzzards Bay Music Festival, Texas Music Festival, and many others.