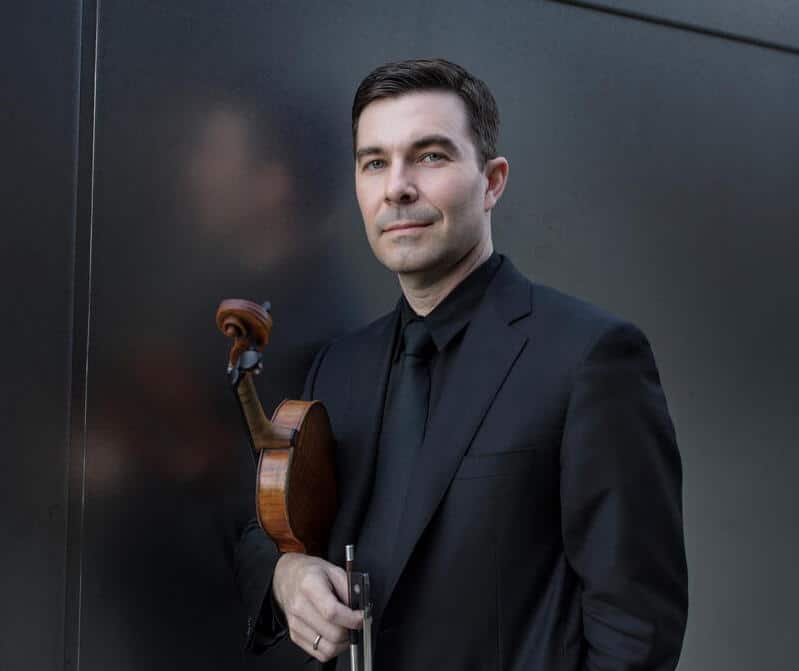 Nathan Cole
violin & string leadership
LA Phil's First Associate Concertmaster Nathan Cole, who joined the LA Phil in 2011, has appeared as guest concertmaster with the orchestras of Pittsburgh, Minnesota, Houston, Ottawa, Seattle, and Portland, Oregon. He was previously a member of the Chicago Symphony and Principal Second Violin of the Saint Paul Chamber Orchestra. A native of Lexington, KY, he made his debut with the Louisville Orchestra at the age of 10 while studying with Donna Wiehe. After eight years working with Daniel Mason, Cole enrolled at the Curtis Institute of Music. In addition to his studies there with Pamela Frank, Felix Galimir, Ida Kavafian, and Jaime Laredo, Cole formed the Grancino String Quartet, debuting in New York's Weill Hall. Several summers at Marlboro enriched his love of chamber music. 
Cole's articles and videos on practicing, performing, teaching, and auditioning have helped thousands of violinists worldwide. Visit natesviolin.com for the complete collection. In addition to his online teaching, Nathan is on faculty at the Colburn School for the Performing Arts, with classes at the Colburn Conservatory and USC. His articles and photographs have also appeared in Strings, Symphony, and Chamber Music magazines. 
Cole is married to Akiko Tarumoto, the LA Phil's Assistant Concertmaster. Together they host the weekly podcast Stand Partners for Life, an inside look at orchestra life, which can be heard at standpartnersforlife.com. Nathan and Akiko live in Pasadena with their three children.