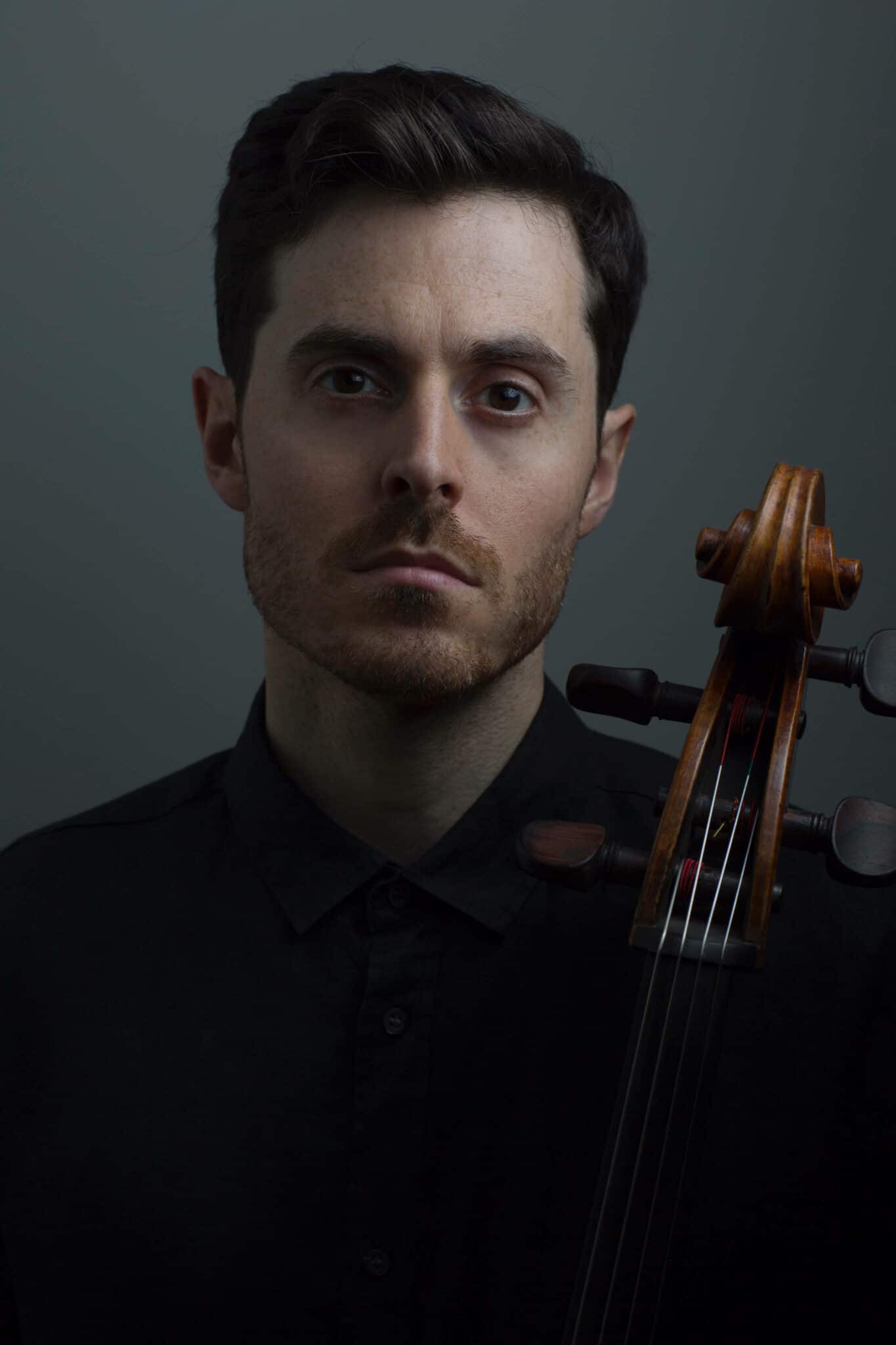 John Popham
2019 Alumni Enterprise Award Winner
cello ('05, '06)
Project: The Resonant Lens: A Musical Videography
Conceived by new music specialists immersed in the classical tradition, this project aims to produce a vibrant videography series that brings musical works to life, resonating with viewers emotionally, socially, and culturally. A modular project structure will be used to reach a variety of audiences: virtually, through interactive content on a dedicated website; person-to-person, in live performance by the Longleash Trio supplemented by videography; and remotely, via screenings and gallery exhibits. The scope will include cinematic performance documentation, documentary shorts, and edifying content, presenting four works that illuminate 20th century pieces that "bridge the gap" and older works that have significant contemporary resonance, including Hildegard von Bingen's O virtus sapientiae, Pauline Oliveros' Tree Peace, Charles Ives' Trio, and Anthony Cheung's Flyway Detour.
Learn more about the Longleash Trio.
Cellist John Popham is a cellist, educator, and musical organizer based in Red Hook, Brooklyn. His playing has been described as "brilliant" and "virtuosic" (Kronen Zeitung), "warm but variegated" and "finely polished" (The New York Times). Mr. Popham is a founding member of Longleash, an "expert young trio" praised for its "subtle and meticulous musicianship" (Strad magazine). He has performed internationally with contemporary music ensembles including Either/Or Ensemble, Klangforum Wien, and the Talea Ensemble. Mr. Popham has appeared as soloist with the Louisville Orchestra, the String Orchestra of Brooklyn, the Red Light Ensemble, and the Kunstuniversität Graz Chorus. Recent festival appearances include Monday Evening Concerts (Los Angeles), reMusik (St. Petersburg), Beijing Modern Music Festival (China), Brücken (Austria), Internationales Musikfest Hamburg (Germany), Open Music (Austria), Wiener Festwochen (Austria), Bay Chamber (Maine), and the Contemporary Classical Music Festival (Peru). He has recorded for Tzadik, Carrier, New Focus, Albany, and Arte Nova records. Mr. Popham co-directs The Loretto Project, a composition seminar and concert series held in his home state of Kentucky. He is cello faculty for the Music Advancement Program at the Juilliard School, and was recently appointed Artistic Administrator for the school's Office of Community Engagement. Mr. Popham is a DMA candidate at the CUNY Graduate Center and the recipient of a Fulbright Research Grant. His research interests include contemporary performance pedagogy, as well as the relationship between notation, gesture, and perception in contemporary works for string instruments.