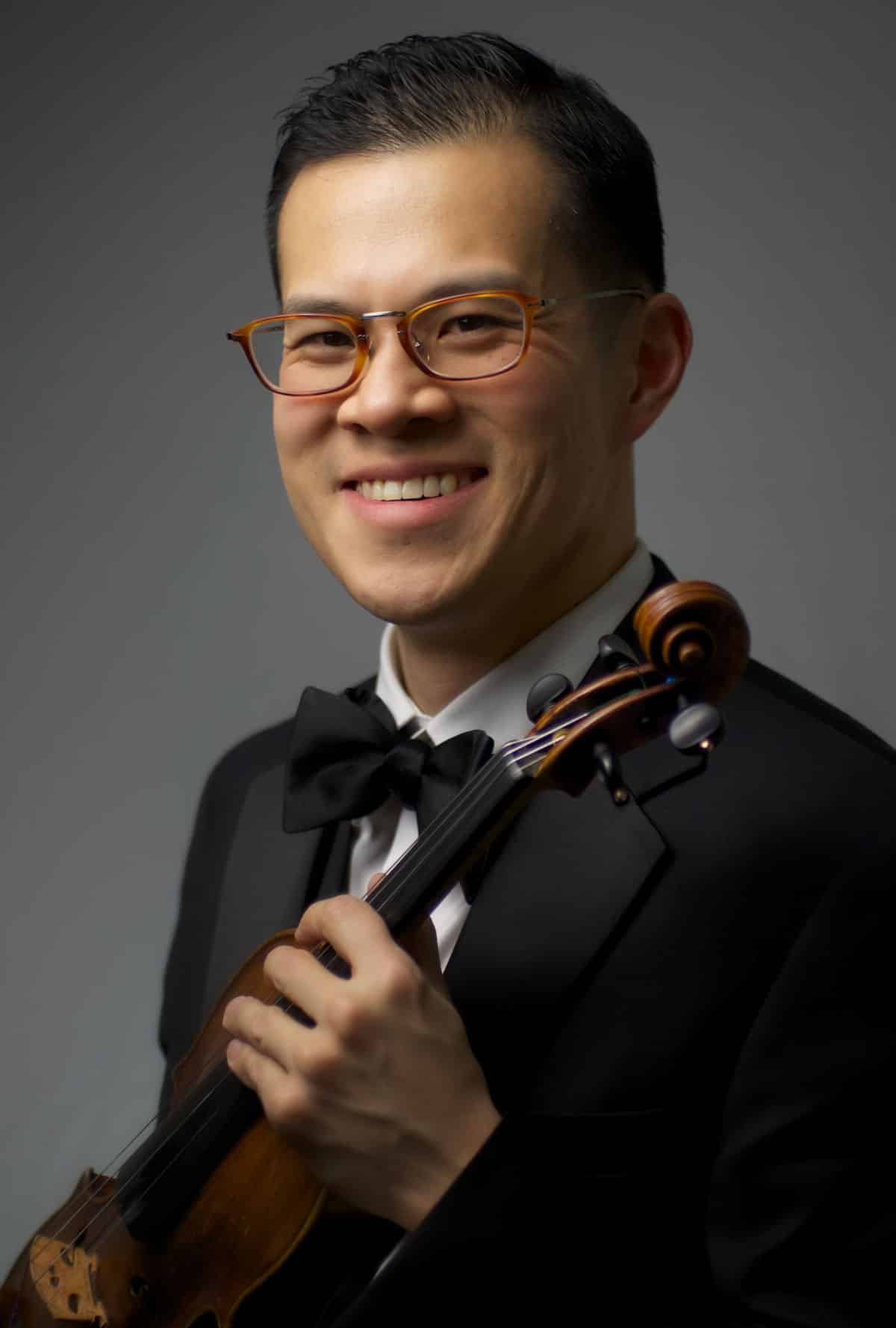 David Chan
violin
Known as one of the most accomplished violinists of his generation, David Chan is also quickly making a name for himself as an elegant conductor of unusual interpretive depth. The
2021-22 season marks not only his 22nd as concertmaster of New York's MET Orchestra, but also his Nifth as the inaugural Music Director of the APEX Ensemble (formerly the Montclair
Orchestra), with which he has earned high praise for innovative and adventurous programming, and his fourth as Music Director of Camerata Notturna, one of New York City's foremost
chamber orchestras. He also serves as Artistic Partner of Mainly Mozart's prestigious Festival of Orchestras, for which he recently conducted an entire festival combining musicians
of the Los Angeles Philharmonic and the San Francisco Symphony, and another series bringing together members of the MET Orchestra and the National Symphony Orchestra.
Increasingly in demand on the podium, Chan's conducting engagements in recent seasons have included Belgium's l'Orchestre Philharmonique Royal de Liège, the Malta Philharmonic
Orchestra, and l'Orchestre Dijon Bourgogne in France; the Grant Park and Classical Tahoe summer festivals; the Juilliard Orchestra in New York City; and at Musique et Vin au Clos
Vougeot, where the festival orchestra comprises musicians from the Metropolitan Opera, the Berlin Philharmonic, the Vienna Philharmonic, and all of the top orchestras in Paris. As a
soloist, he has appeared under the baton of such conductors as James Levine and Fabio Luisi, with orchestras including the MET Orchestra, Los Angeles Philharmonic, San Diego Symphony, Indianapolis Symphony, National Symphony Orchestra of Taiwan, and Moscow State Symphony.
A student of Dorothy DeLay, Hyo Kang, and Michael Tseitlin, he received his bachelor's degree from Harvard University and his master's from The Juilliard School. He is currently on the faculty of both Juilliard and Mannes School of Music.