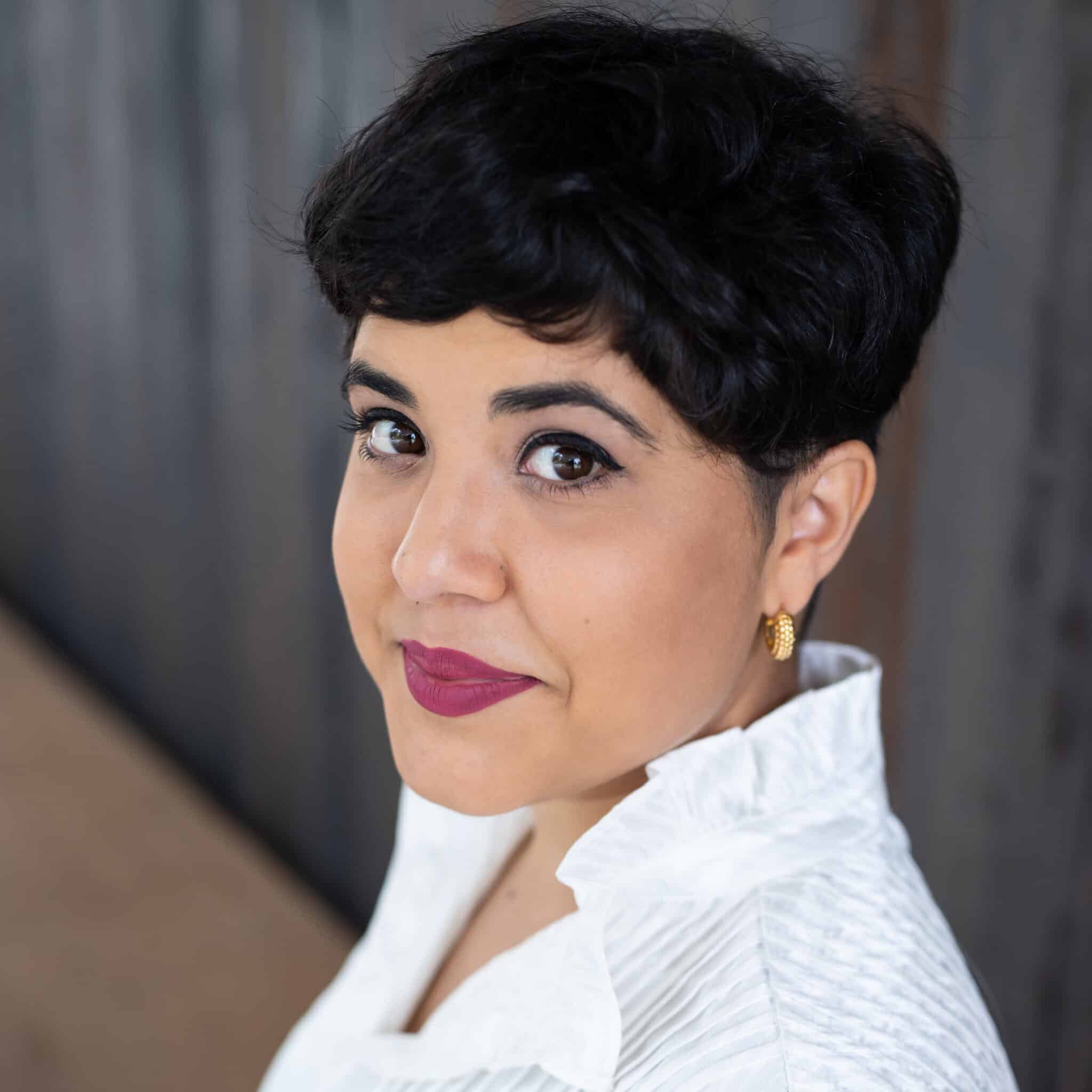 Alexandra Smither
An adventurous performer and one of the CBC's 2017 "30 Young Hot Classical Musicians Under 30", Canadian soprano Alexandra Smither is a fresh fixture on the worldwide stage. Her "sunny, cloudless top" and "silky, light, soprano" are an organic fit in staple repertoire of Mozart and Monteverdi; Ms. Smither's signature rapport with new music shows her as "an extraordinarily adept soprano, one who can shriek, gurgle, cackle, mutter, gesture, and declaim as well as sing beautifully." (The Threepenny Blog). During the 2021-2022 season, Ms. Smither sings Iphigenia #1 in Wayne Shorter and esperanza spalding's new opera Iphigenia at MASSMoCA, ArtsEmerson, The Kennedy Center, Cal Performances at UC Berkeley, and The Broad Stage in Los Angeles as well as her debut with California Symphony as the soloist in Katherine Balch's Illuminate (rescheduled from 2020) and a return to Ars Lyrica to sing Belinda in Dido and Aeneas.
Ms. Smither's 2020-2021 season saw her debut with Tapestry Opera in a workshop of Brian Current and Liza Balkan's Gould's Wall. A welcome presence at Houston Grand Opera, she covered all seven von Trapp children in their spring 2021 event, My Favorite Things: Songs from The Sound of Music.
In 2019, Ms. Smither debuted with the Boston Symphony, and earned rave reviews in her role debut as Susanna in Against the Grain Theatre's contemporary adaptation of Mozart's Le nozze di Figaro, Figaro's Wedding. "Lyric soprano Alexandra Smither was an ideal Susanna in voice and in looks – I daresay this will become her signature role." (Joseph So, Ludwig Van Toronto)
In recent seasons, Ms. Smither has cemented her place as an interpreter and champion of even the most intricate new music scores. In 2018 she made her New York debut at the Baryshnikov Arts Centre, performing Luciano Berio's Sequenza III to enthusiastic reviews. Her impactful 2017 debut with Houston Grand Opera as Younger Alyce in Tom Cipullo's Glory Denied, was followed by her return to HGO as Diana in their acclaimed mariachi opera, Cruzar la cara de la Luna. Ms. Smither is a two-time Fellow at the Tanglewood Festival, where she debuted at Seiji Ozawa Hall for Schubert's "Der Hirt auf dem Felsen" with Emanuel Ax and Bill Hudgins; her time at Tanglewood also included Berg's Sieben frühe Lieder, Oliver Knussen's Where the Wild Things Are, the world premiere of Theo Chandler's "Two Taylor Songs", and performances under the batons of John Harbison and Thomas Adès. In 2017, Ms. Smither was the Grand Prize winner at the Eckhardt-Gramatté Competition, earning wins for first prize and the prize for best performance of the year's commissioned work, "Malfunctionlieder" by Canadian composer and turntablist Nicole Lizée.
Ms. Smither holds both Canadian and British passports, in addition to an American O-1 visa. When she's not singing, Ms. Smither is a volunteer for West Street Recovery, a non-profit organization working to rebuild homes damaged by disasters, and an organizer with Stop TxDOT I-45, which opposes the expansion of Houston's I-45 freeway.