When the 63rd Grammy Awards air this Sunday, March 14, 2021, classical music probably won't be mentioned much. But there is someone connected to the Music Academy of the West who will be recognized on the national telecast. Honorary Voice Program Director Marilyn Horne ('53) has received the Lifetime Achievement Grammy Award.
Ironically, this is the second time Marilyn Horne has been honored by the Recording Academy for her life's work. She was present to win a Lifetime Achievement Award from the Grammys (but not an actual Grammy) at a special luncheon in 2001, serenaded by a protégé, tenor Bruce Sledge ('94, '95) and pianist Robert Cassidy.
Sitting in her home in the foothills of Santa Barbara, Marilyn is grateful to have survived the pandemic, now fully vaccinated. She said, "I was definitely housebound and went out very little. I still wear my mask when I visit the doctor or dentist or go to the market."
Steeped in the recording industry in Los Angeles from when she was very young, she recollected, "The first recording I made, I was 12 – I still remember they had to brush the shavings of wax off the recordings during the session! I later recorded with the Roger Wagner Chorale, I recall a folk song album. I sang for movie soundtracks. There was a lot of Gregorian chant-type music in Joan of Arc starring Ingrid Bergman. And then, of course, there was the soundtrack to Carmen Jones."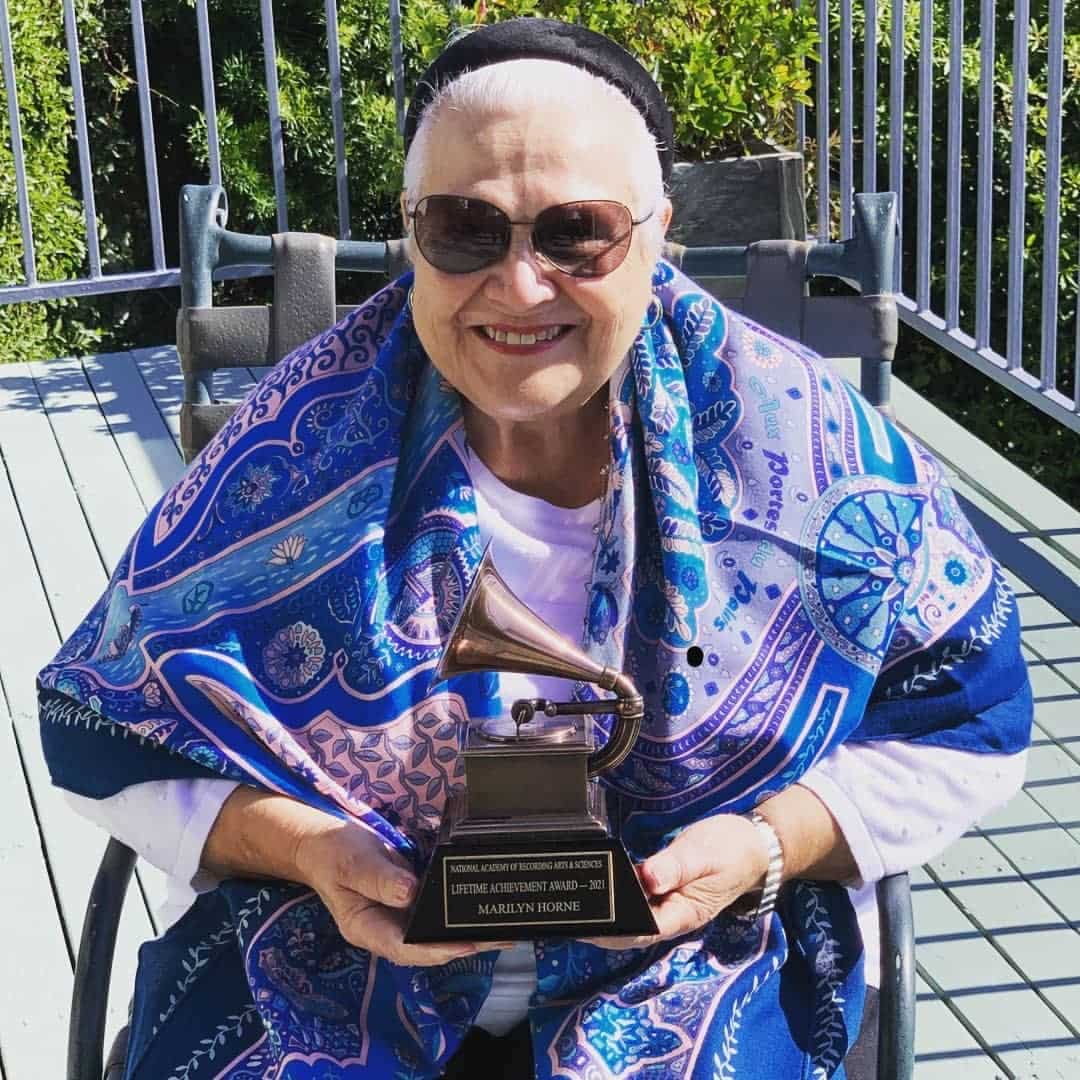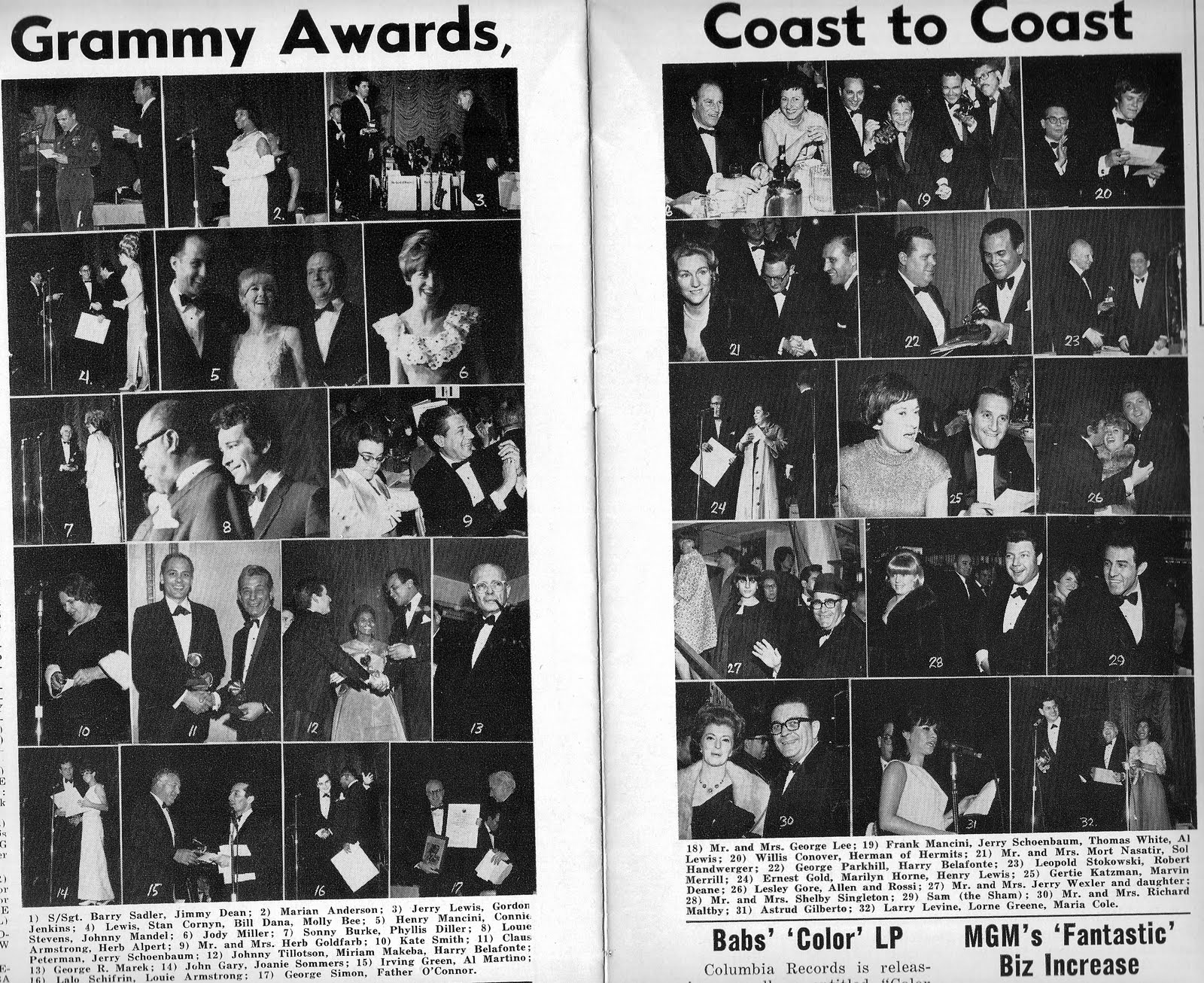 Marilyn's history with the Grammys goes back to nearly the beginning, when she appeared at the 1965 ceremony at the Beverly Hills Hilton. She remembers singing Hatikvah, the national anthem of Israel, and how comedian emcee Jerry Lewis had trouble pronouncing the title of the record that won her the award – The Age of Bel Canto (1964), with the London Symphony Orchestra, conducted by Richard Bonynge. There were multiple Grammys awarded for classical music in those days. The young mezzo-soprano won the category of "Most Promising New Classical Recording Artist." Her fellow nominees were harpsichordist Igor Kipnis, sopranos Judith Raskin and Mirella Freni, and tenor Jess Thomas. Not bad company!
The award did predict the truth: Marilyn went on to be nominated 15 times, winning four Grammy Awards over three decades. Some of the nominated recordings bring back special memories. "I recorded some of those albums with my husband at the time, Henry Lewis. He made a big difference in my career as far as I'm concerned. It had to do with interpretation. When we collaborated for work, we concentrated on the music, but we did have some disagreements!" Marilyn has hopes that the Smithsonian's National Museum of African American History and Culture will give Henry the accolades he deserves as one of the first black conductors to have an international career. He was the first black instrumentalist in a major symphony orchestra (Los Angeles Philharmonic, 1948) and the first black conductor at the Metropolitan Opera (1972).
The winning recordings bring back so many career highlights. Regarding Live from Lincoln Center – Sutherland/Horne/Pavarotti (1981), Marilyn shared, "It was completely sold out, maybe for two nights. I sat in the audience during rehearsal next to Ileana Cotrubaș (a well known soprano) and we were in awe of Luciano repeating arias with high C's over and over again. He was the greatest!"
Her Grammy win for Leontyne Price & Marilyn Horne in Concert at the Met (1983) brings back fun sentiments. "It was a big deal! The only time the two of us gave a concert together. When we sang the Flower Duet from Madama Butterfly it was such a release, because I had been singing so much coloratura that to relax into those long phrases felt good."
The last Grammy win for Marilyn was a landmark album of Handel's Semele (1993), starring Kathleen Battle, conducted by John Nelson. "We recorded it in London and performed it at Carnegie Hall, with a slightly different cast. Of course, I loved working with Sam Ramey, a dear friend. He could act and sing the hell out of Handel and Rossini." The New York Times review lauded, "Miss Horne, the coloratura-mezzo who must be considered the cornerstone of the current Handel revival, set off vocal Roman candles in her usual fashion, naturally. She has taught us to take her brilliant feats almost for granted."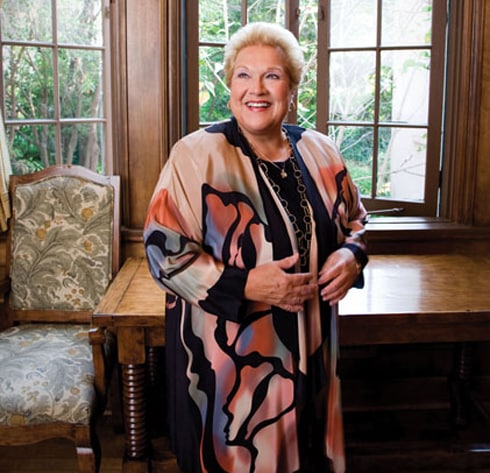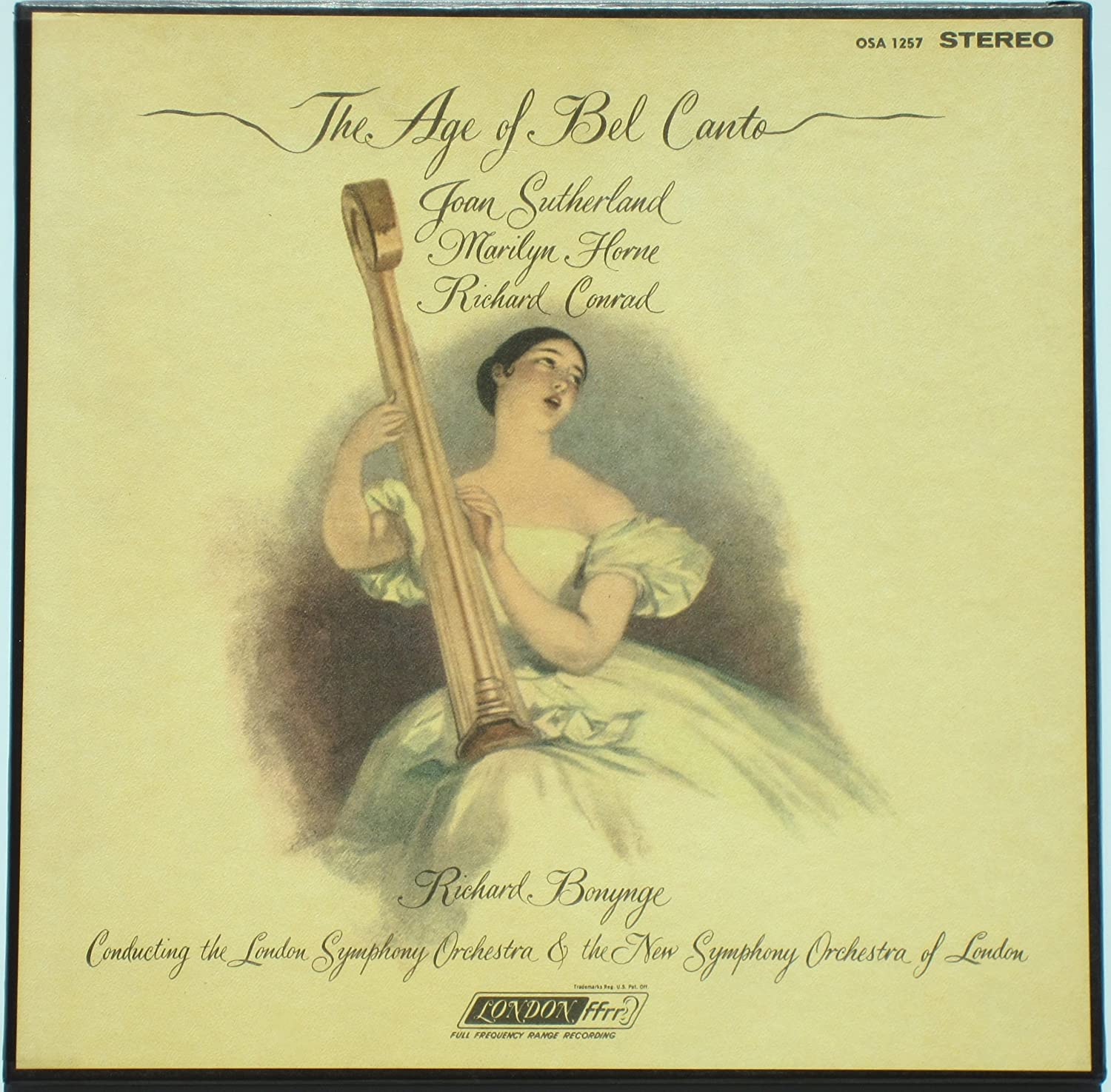 When asked about how the recording business has changed over a lifetime, Marilyn reflects: "Recording always had its advantages, because you got to do it over if you didn't like it. I was never in the echelon of recording to make tremendous money, but it was an important part of my career. You make some great friends along the way. I first met producer Christopher Raeburn back in the 1950s in Vienna and he came to visit me one of my first summers at the Music Academy. I enjoyed engineer Jimmy Lock – great personality! It's hard for me to understand why CDs went out of favor for all this uploading and downloading. The best thing about this new award – it arrived at my home already – is that I have heard from so many friends. They read about it and contacted me to say congratulations and catch up. And that's the best!'
The Music Academy of the West couldn't be prouder of Marilyn and all her achievements; recording, performing, teaching, leading, and most of all, loving. There are dozens, if not hundreds of great musicians all around the world that she has influenced, mentored, and doted on, bringing her great joy and sending her legacy on in them. Tune in Sunday at 8 pm ET/5 pm PT on CBS and Paramount+ and give a big cheer at that moment when classical music and the legendary artist that champions it are recognized.